Lviv coffee manufacture at Rohatyntsiv
About us
+38 (096) 400 90 07, +38 (096) 438 17 14 (інтернет магазин)
Lviv, 7 Rohatyntsiv St.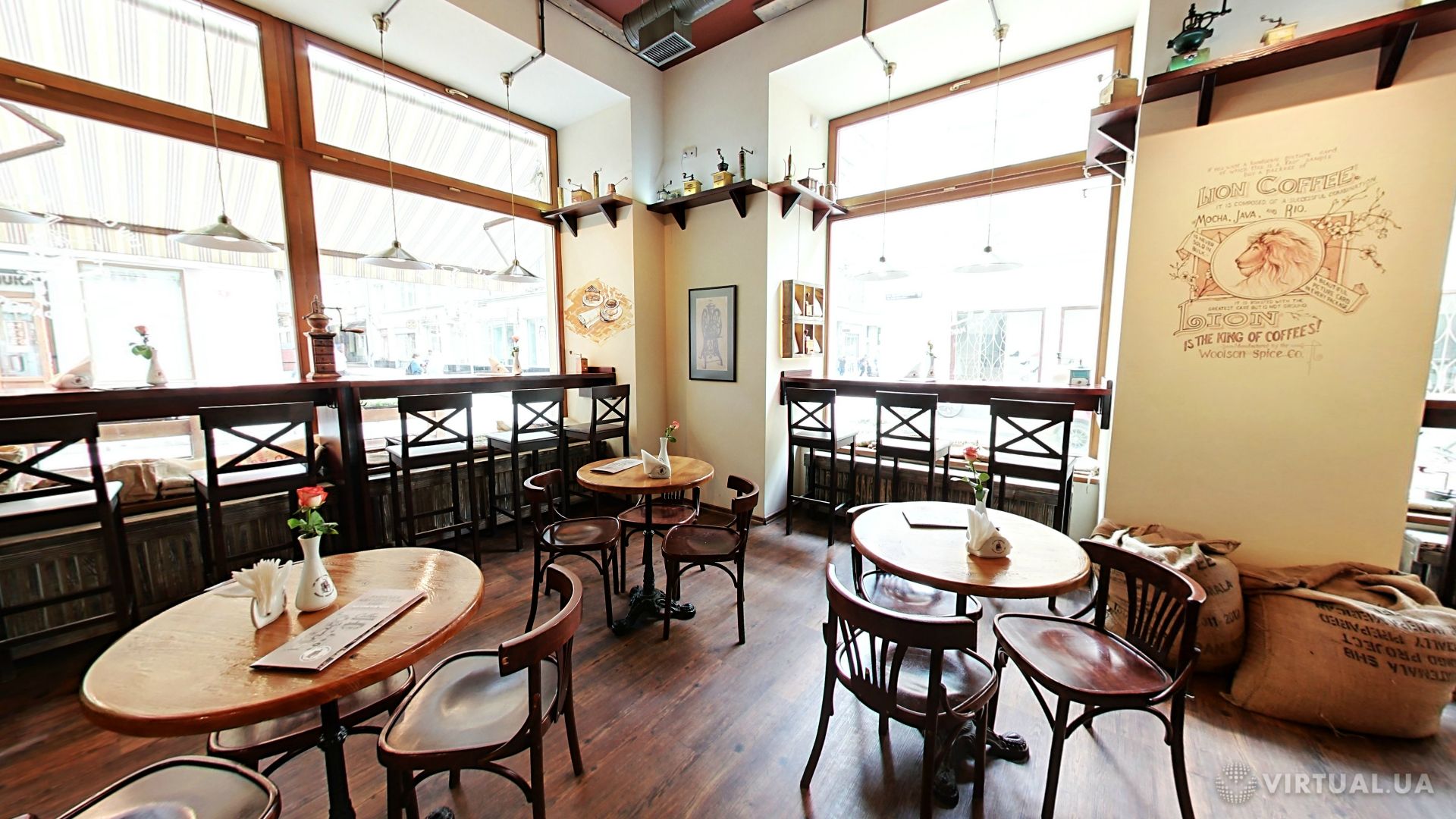 Lviv Coffee Manufacture is a place where the coffee culture is born!
Lviv Coffee Manufacture follows the idea that coffee is not just a drink, it is a culture, which should be born and live in the atmosphere of Lviv! World's best coffee is roasted and mixed here, creating not just a drink, but a special elixir of cheerfulness! Following the basic canons of the preparation the best feelings are served in Lviv Coffee Manufacture. Every thought and mood, which is hovering in the mind, is the fifth element of the original beverage.
Freshly roasted ground coffee is perfectly cooked. This is the main feature that distinguishes coffee of the Manufacture from others. Skill of roasting the coffee and preparing unique mixtures is a great craft; coffee shop staff is keen on it and knows the unique recipes which where invented many years ago. And now professionals found the best proportions of combining different varieties in a blend, where every sort of taste complements the other, forming a unique bouquet.
Coffee is our business. It is so hot and bitter, that it is hard to deny tasting it. And everyone who is versed in this noble and serious matter is a master. A good cup of coffee brewed by us is a tangible manifestation of etiquette and sincerity of compliments to people, because we praise and develop great culture of coffee, and want you to join us as soon as possible, to become a part of our coffee community.
And remember! You should try coffee at our Manufacture only once to understand what real, fresh and alive Lviv coffee is. Once visiting Manufacture you will come back here for a good cup of Lviv coffee again and again!
Lviv coffee manufacture at Rohatyntsiv — Just fried coffee!
Schedule
Monday
Tuesday
Wednesday
Thursday
Friday
Saturday
Sunday

8:30 AM - 10:00 PM

Opening Hours
  General Info
Founding date (year)

2012

Price Range

100 UAH

Pet friendly
 Payment information
Payment Accepted

Cash, Payment card

Payment Cards

Maestro, MasterCard, Visa, Visa Electron, American Express
Food
serves сuisine

European cuisine
Internet
types of Internet Connection

Wi-Fi
Network facilities Lviv Coffee Manufacture